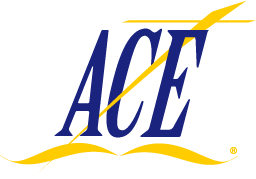 Word of Life Christian Academy utilizes Accelerated Christian Education® curriculum, which is built upon the following five basic laws of learning:
1. Students must be at levels where they can perform.
2. Reasonable goals must be set.
3. Students must be controlled and motivated.
4. Learning must be measurable.
5. Learning must be rewarded.
Whether the student is a high achiever or a moderately paced learner, the Accelerated Christian Education educational process proceeds at the exact level determined by the child's ability.
Individualization makes it possible for each student to master the subject before moving on. Such mastery is the foundation upon which all future learning is built. Individualization produces academic excellence. Students take responsibility for their own learning. Biblical character training received as part of this learning experience prepares students to welcome and accept challenges and future opportunities that come their way.
1. Individualized
The A.C.E. Model adapts to the learning speed of your child. This is unlike the "Public School Model" where the group is lock-stepped regardless of the student's academic abilities. The A.C.E. Model allows your child to progress independently through the curriculum and not as a group.The "Public School Model" holds back the faster learner and forces all the students forward regardless of their "Learning Gaps". Over a million alumni demonstrate that individualized learning produces academic excellence.
2. Diagnosis
The child is given a diagnostic test to determine current academic ability and clearly identifies and learning gaps within all subjects. For example, your child's English grammar may be above their grade level. However their punctuation skills may below grade level. Your child is then placed in curriculum at his/her academic performance grade level in each subject and the learning gaps are then addressed.
3. Goal Setting
The students learn through setting daily goals and are challenged by marking their achievements This key to learning allows the child to visualize and plan daily progress. This unique discipline of A.C.E. places responsibility and accountability on the student for learning, thus establishing a lifetime appreciation for goal setting and achievement.
4. Mastery
The Biblical value in all things we do is translated into mastering subject content. This is the foundation upon which all future learning is built. The A.C.E.Model reinforces honest attachments that result in advancement. Students must master a minimum of 80% on the material before advancing.
Kindergarten
*Child must be 5 years old by August 1, 2021
Offer Reading Readiness with Zoo-Phonics
Elementary 1st – 6th
1. Diagnostic Testing
2. Six Core Subjects; Math, English, Social Studies, Science, Word Building, and Basic learning Skills
3. PACES are self-paced at each student's level.
4. Daily computer reading programs, Math and Phonic builders.
JR. High & High School 7th-12th
1. Paces are self paced at each student's level.
2. Diplomas offered in General College Preparatory and Honors
-ALL STUDENTS HAVE DAILY BIBLE DEVOTIONS
-ALL STUDENTS CAN ATTEND THE ANNUAL REGIONAL AND INTERNATIONAL STUDENT CONVENTIONS