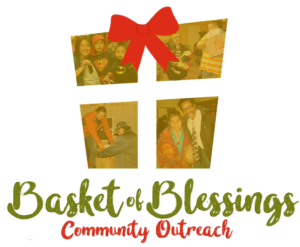 Thanksgiving and Christmas are seasons where we express our love and gratitude towards each other by giving of ourselves, and an amazing opportunity to express Christ's Love to families in need.
Every year we have the opportunity to receive donations through our church and local businesses to pack boxes filled with food that contains the basic items to cook up a delicious holiday meal for families at home. We distribute these food boxes to families in need during the holiday seasons through local community outreach events we host here at Word of Life and also through our Nights of Revival services we have throughout the Farmington area.
WANT TO HELP?
You can help with your donations or your time towards this great cause that enables us reach out and help those in time of need during these holiday seasons.
And the King will say, "I tell you the truth, when you did it to one of the least of these my brothers and sisters, you were doing it to me!" Matthew 25:40
DONATIONS
With every donation we are giving out 1 box to fill with the food items we have listed that is needed for each gift basket.
You can download the list below, bring in your donation and we'll put it in a box for you. It's that simple!
YOUR TIME
If you want to help with things like checking every box before distributing, making sure every box is good, loading up for distribution, or even offering to transport them to the location of distribution. Whatever you can do will be very helpful!
Contact our office to let us know and we'll give you the info you need.
FINANCIALLY
If you just don't have the time or just want to help us in any way possible you can! Just donate financially. Any amount is a blessing and very appreciated!
Just contact our office and let us know and we'll give you the info you need.